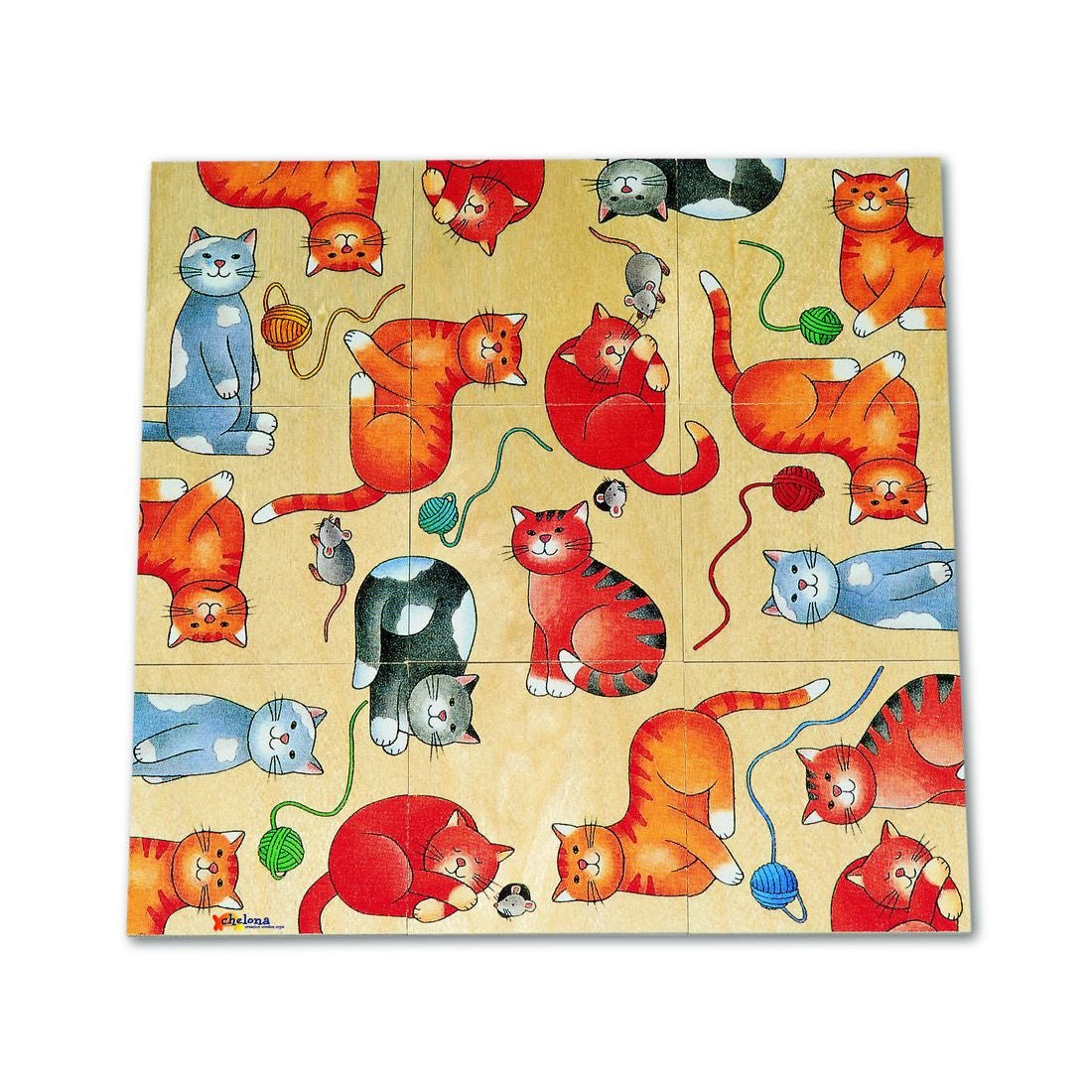 Fun with Chelona Wooden Pocket Puzzles
I've enjoyed using many of our natural toys with our children over the years. One of my favorite puzzle activities is the wooden Pocket Puzzle by Chelona. These 3x3 wooden puzzles look simple enough, just fit them together in a pattern of three rows and three columns.  Still, if you don't start with the correct middle piece from the start, you could find yourself going around in circles. 
They are challenging enough that the age grade is 5+, and they are indeed a good challenge for 5-10 year olds. 
Puzzles are also excellent way to help children learn spacial reasoning and problem solving.
However, I will often pull them out at parties and adults have fun trying to see how fast they can put them together.
Stumped? No problem, the solution is on the back of the wooden "base" piece that also has a red stretchy cord to hold the pieces together in a stack - that would be when they go in the "pocket." This is one of the best things about these puzzles - that is they are very mobile, and can fit not only in a pocket, but in a purse, glove compartment and more.
We also love the fun illustrations. They come in the following styles: Cats,
Circus/Clowns
,
Horses
,
Ghosts
,
Witches
,
Mice
,
Native Americans
, and
Zoo
.
See the complete selection of our natural wood pocket puzzles here.
Some of the puzzles we have in stock were manufactured in Greece before they moved production to China.  We can't promise which stock you would receive, but either way, you can rest assured it is very good quality.  Yoav Karasanti, the owner of Chelona actually has moved to live full-time in China and these were produced in their own factory under his supervision.